WHY OPT FOR A PRIVATE GP CONSULTATION
November 15, 2020 | Private GP Consultation, Private Healthcare, Doctor, NHS, Treatment, Medical Procedures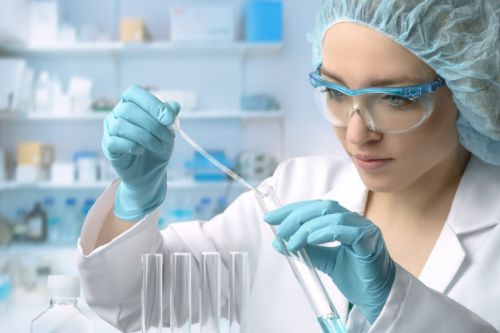 Opting for a private GP consultation is becoming more and more common. The overwhelmed NHS has been subjected to numerous cuts, which means everything comes with a lengthy waiting time. From general medical appointments, to diagnostic testing, patients can expect to wait weeks to see a medical professional.
The issue of private healthcare tends to be surrounded by plenty of misinformation. People often think that it's incredibly expensive, or that there are lots of hidden fees. There's also the common misconception that you need an NHS GP referral to access private healthcare - but again, this simply isn't true.
How do I access a private GP consultation?
Private healthcare is incredibly easy to access. You can either choose in-person appointments, or you can opt for digital consultations conducted via telephone or video link. At Hapi, it couldn't be easier to speak to one of our private GPs; simply head to the website or download the app, then book online.
How much does a private GP consultation cost?
A private GP consultation varies in price, depending on the healthcare provider. At Hapi, a 15 minute online appointment with a registered GP costs £29.26, and a 20 minute appointment is slightly more expensive at £41.21. We take patient comfort extremely seriously at Hapi, which is why we're also currently offering a free five minute appointment. This is designed to help patients discuss their requirements and assess their needs, ahead of a formal consultation.
What are the benefits of private healthcare?
Opting for private healthcare comes with plenty of benefits. Let's take a closer look at what they are.
Faster appointments
There's no doubt about it; choosing private healthcare gives you faster access to GPs and other medical professionals. Waiting times in the NHS can be days or even weeks, but at Hapi, we can almost always offer same day appointments. No waiting lists, and no being left on hold by the doctors receptionist!
Flexible appointment times
NHS medical appointments are often rigidly set within business hours. These can be almost impossible to attend if you're juggling work and childcare, and often mean you have to rework your entire schedule for a ten-minute appointment.
A private GP consultation operates out of traditional hours. At Hapi, our registered GPs are pleased to be able to offer appointments 7 days a week, between the hours of 8am and 10pm. The best news is that because they're conducted online, you can see a medical professional from the comfort of your own sofa!
Longer appointments
NHS GP appointments are usually short, and often feel rushed and impersonal. With private healthcare, you're automatically given access to longer appointments - at Hapi we offer them in either 15 or 20 minute blocks. We think it's important that patients are given enough time to properly discuss any issues, and come away feeling confident and reassured.
Immediate access to specialists
Private healthcare doesn't only mean you get to see a GP faster - you also have immediate access to specialists. We've got a host of medical professionals available for same day appointments here at Hapi Healthcare. Whether you need advice on diet and nutrition, or you've got an old sports injury that needs attention, we can help restore you to your best self.
Additionally, referrals are much faster with private healthcare. If they think you need further testing, diagnostics, or medical procedures, the GP you speak to will refer you during the appointment. You'll get to see a specialist much faster, and test results are often delivered quicker as well.